Book Review – Beyond the classroom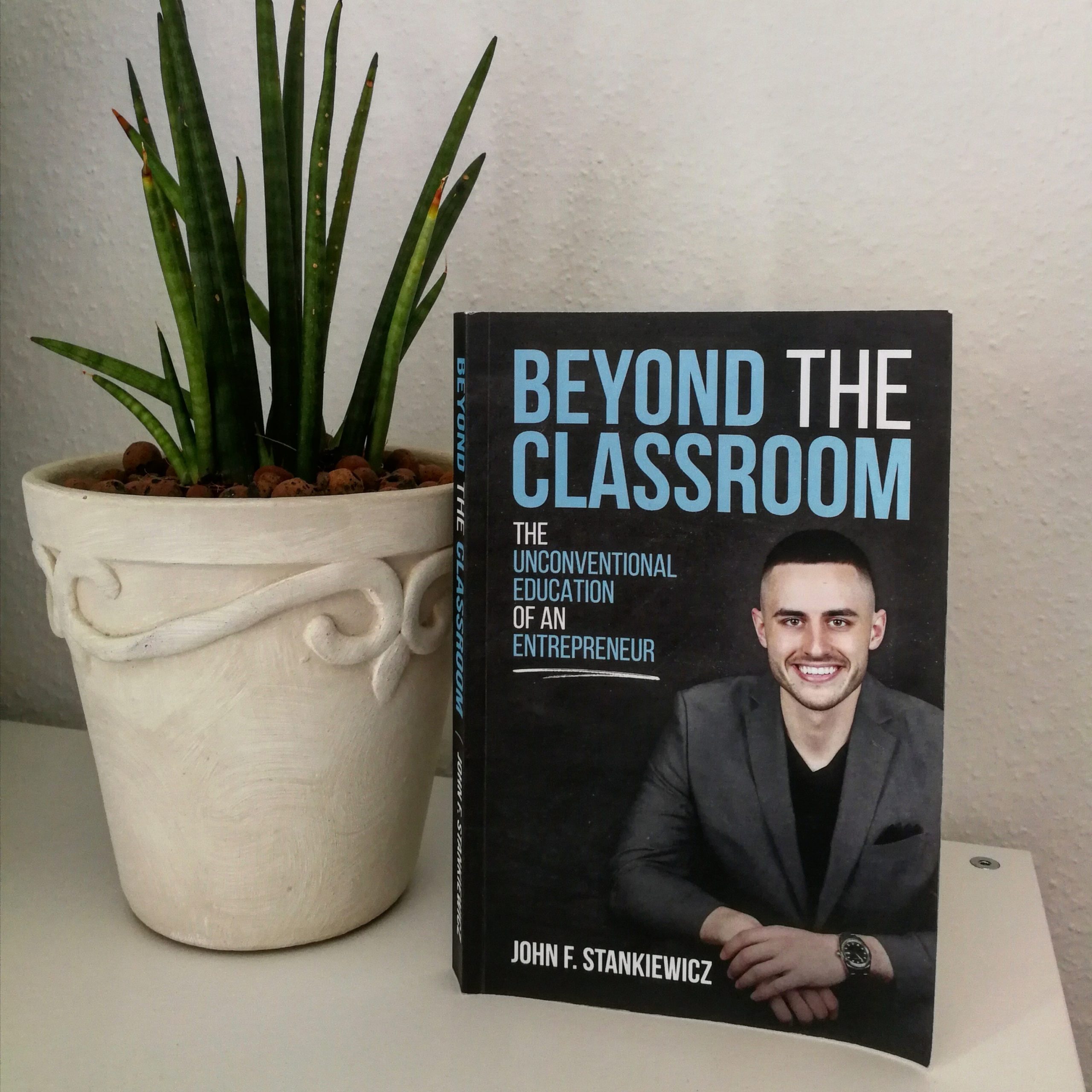 Summary:
In Beyond the Classroom John tells his personal journey from getting kicked out of his highschool to becoming one of the Top 10 earners for ages 25 and under in his Network Marketing Company.
Together with his friends he started different business ventures during college, like flipping textbooks, busing students to off-campus events or day-trading weed stocks. While all businesses failed eventually for different reasons, John was still learning a lot from each new thing he tried. In fact these were some of the most important lessons about business he learned.
During that time John's Mum already made quite some money in her Network Marketing business. She always wanted him to join and John eventually agreed as he had worked in the industry before and had a positive attitude towards it.
After spending some time in Italy working for a travel agency he went all-in on his Network Marketing business. 
My opinion:
Beyond the Classroom is a Network Marketing Love-Story by a guy who found his passion in the industry. John has made this business work for him and wants others to know about the opportunity he sees in the Network Marketing industry.
+ Lots of stories, easy to read
+ reflection on his businesses and what he learned from them
+ inspiring story for young entrepreneurs and people who want to get started in business
+ John shows the power of education "beyond the classroom"
– if you're into personal-development you might have heard a lot of things before
My favorite Takeaways:
1️⃣ The Power of making Commitments. By making commitments to other people you make it about something bigger than yourself. 
2️⃣ A rejection in sales doesn't mean the person is saying no to you. He or she just does not want the thing you're offering right now, so don't take it personal.
3️⃣ The Power of Decisions. John decided to become a success and to never let money dictate his decisions again. These two decisions shaped his whole life.