Book Review – learn improve master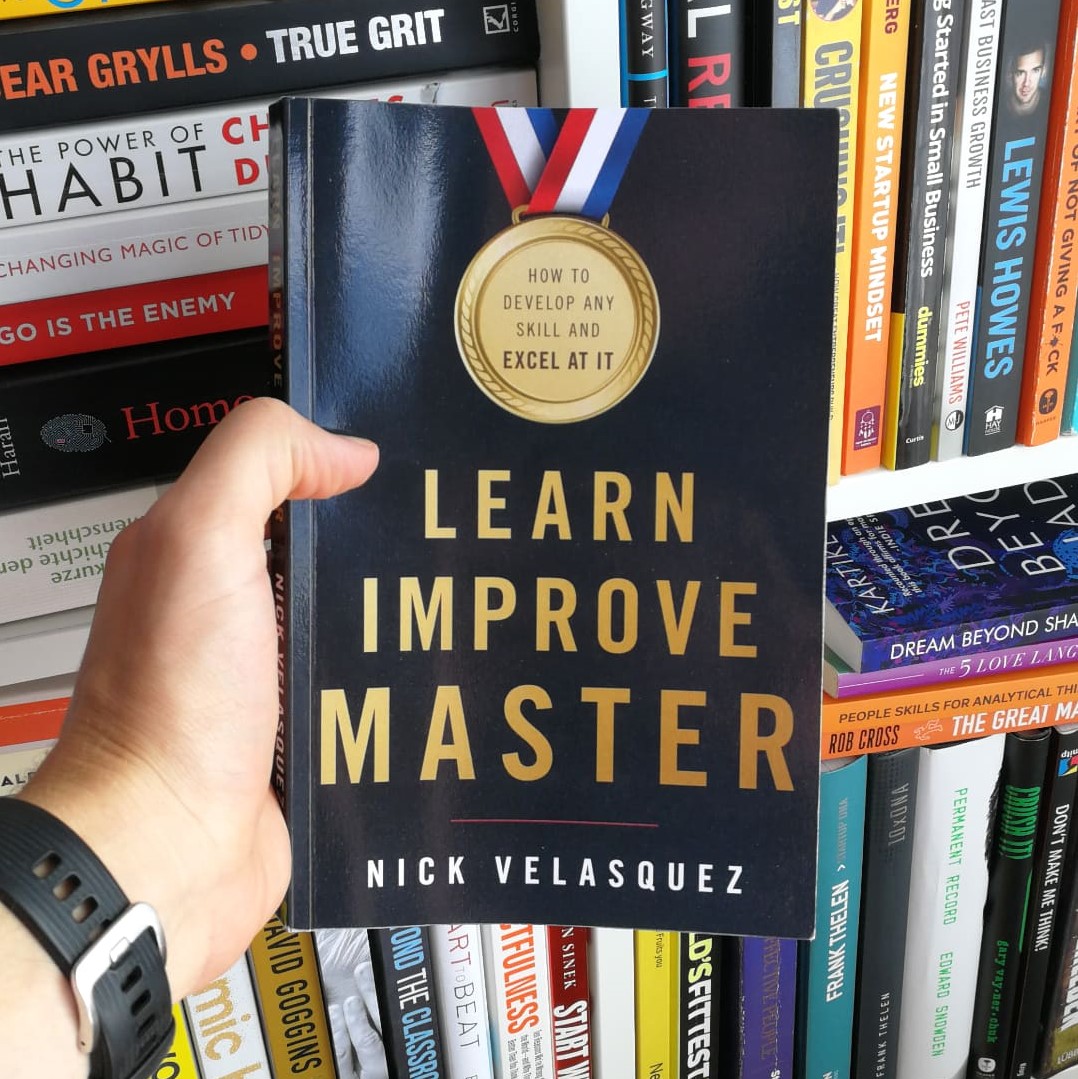 Do you want to become a master of your craft? 🛠️
Learn Improve Master by Nick Velasquez (@velznick) gives you the blueprint to do exactly that. 🗞️
Whether that's chess ♟️, playing the piano 🎹, boxing 🥊, painting 🎨, programming 💻, video editing🎥 or any other skill, it doesn't matter.
The principles and strategies to become a master are the same for all of these disciplines.
Learning how to learn can be a huge accelerator in your journey to mastery. 🏎️
The book consists of 3 parts. Learn, Improve and Master.
The first part is all about taking the first steps, exploring, understanding and practicing your craft and becoming reasonably good at it.
The second part helps you to move from good to great. You'll learn how to become even better by getting and using proper feedback to your advantage and overcoming challenges.
The last part is where you move from great to unstoppable. You become what others will consider a master of your craft! 💯
Nick uses a ton of real-world examples of people like Mozart, LeBron James, Michelangelo Usain Bolt or Tom Brady to illustrate what it truly takes to get to that level in any field.
If you're looking for secrets or shortcuts, this is not the book for you. Because there are no shortcuts to mastery.
But, with the principles and tools from this book you'll at least have some guidance on your journey and increase your chances of getting there. 🚀
What is the craft you want to master? 🤘🏼