Book Review – The 5 dysfunctions of a team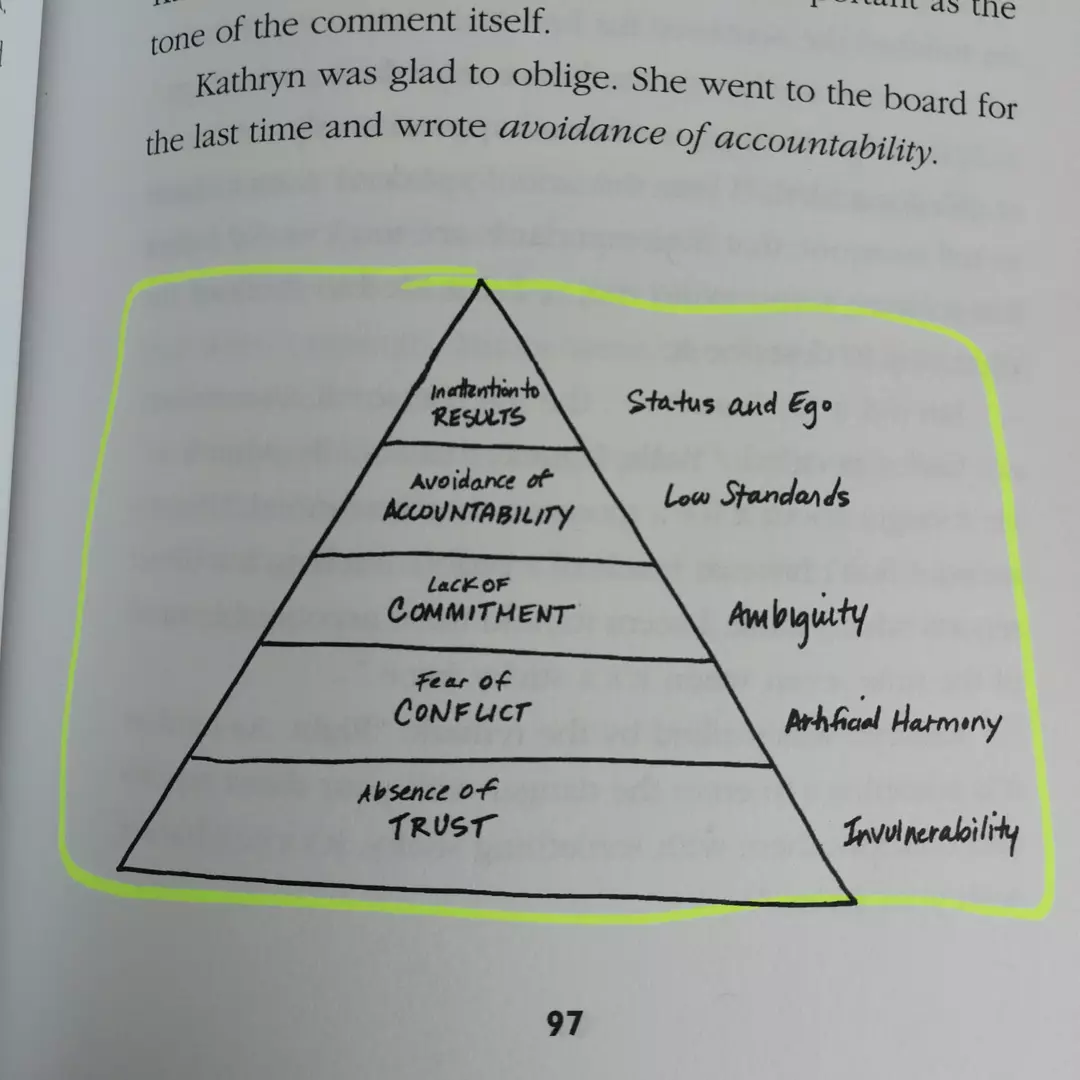 Do you face obstacles in working with a team? 🙄
In his book Patrick Lencioni uncovers 5 typical dysfunctions that harm teams in a big way.
The dysfunctions build upon each other, like a pyramid. (see picture 2)
The most severe dysfunction, the base of the pyramid, is the Absence of Trust. Successful teamwork obviously starts with the team members trusting each other.
Even though the book is focused on executive teams in the business world, I believe it can also be applied to teams in other areas, like sports! 
The biggest part of the book tells the story of a fictional executive team of a Silicon Valley tech start-up. It helps to understand different types of adversity teams might face and how to solve them. ✔️
The second and much shorter part talks about the Model of the 5 Dysfunctions, how to find out if a dysfunction is present and how to push through them.
I thoroughly enjoyed reading this book and would highly recommend it to everyone who's in the position of leading or building a team! 💪🏼